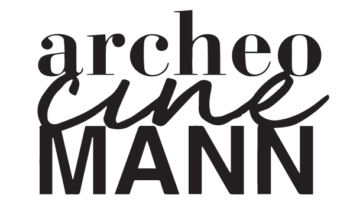 ARCHEOCINEMANN 2020
The National Archaeological Museum of Naples together with Archeologia Viva / Firenze Archeofilm organizes the second edition of the "Archeology Art Environment Film Festival". From 2nd to 5th December in live streaming and from 6th to 10th December on demand we offer you Films and Interviews to understand everything and more… about our most ancient past.
There are many films that take us on a walk through time, in the places where history was built. The most appreciated film productions of MANN enrich the program.
Not only films, but also stories and experiences: virtual spectators have the opportunity to get to know the great names of archaeological research and scientific communication by interviews with Patrizia Piacentini (Egyptologist director of the Excavation Mission in Aswan), Pierfrancesco Callieri (director of the Italian excavations in Persepolis), Giuliano Volpe (archaeologist and writer), Syusy Blady (actress and TV presenter).
ARCHEOCINEMANN will end with the "MANN Napoli 2020 Award" assigned by the technical jury and the "DIDACTA Award" assigned by the schools.